Not Quite Ordinaries
Another way to simulate an Ordinary is to bodge up a big wheel. The Scallywags did this around 2002, thinking they would be a pennyfarthing gang. One boneshaking ride on the thing and they started making tallbikes instead.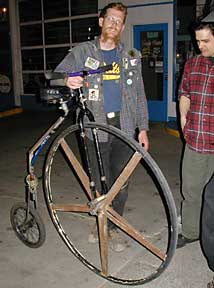 I call these "Not Quite Ordinaries" because they are attempts to recreate the actual Ordinary construction. The middle one is Mike Phippen's, who inspired my first pennyfakething. The last one was a kid who came to Bike Kill.
See more
here
.
Here's a member of Rat Patrol Russia with yet another take on the pennyfarthing: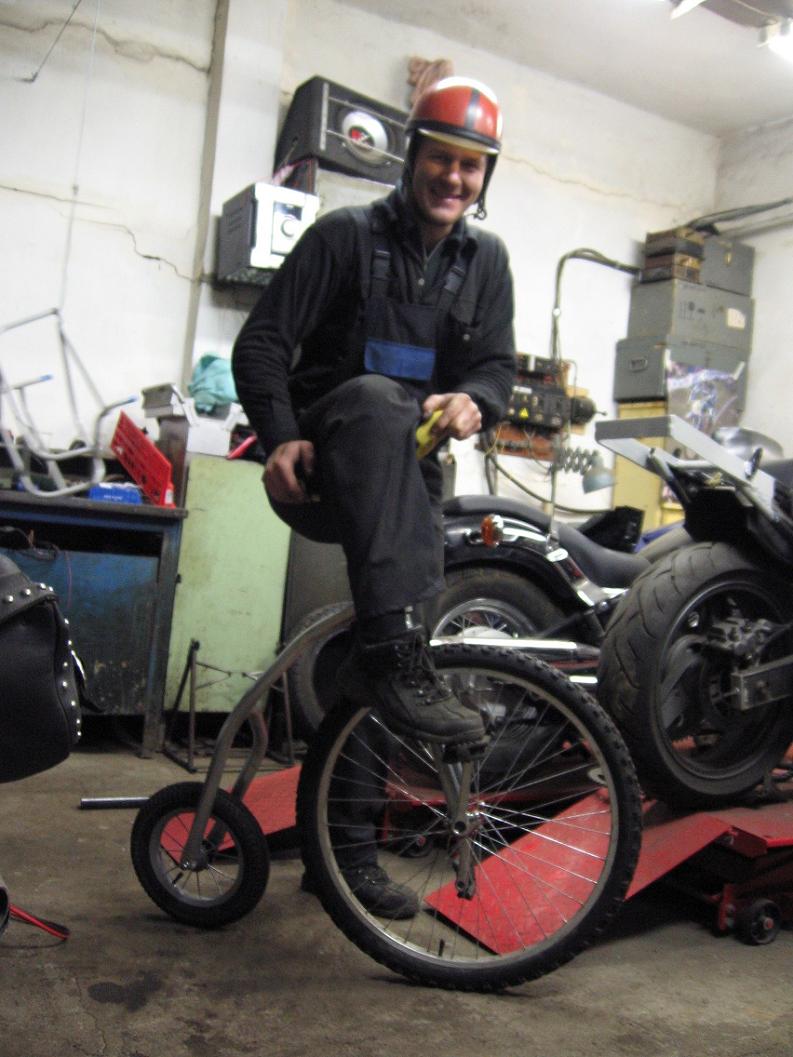 Labels: DIY, notquiteordinary, origins