A pennyfakething is an Ordinary (or hiwheel) made from a safety bicycle. It represents a way for a steampunk to modify a safety bicycle to resemble a twisted, Mad-Max version of the vintage pennyfarthings of the 1800s.
About Me
Thursday, May 8, 2008
Tongue of Fire's "Two Dollar Deal"
This one is made by the South Australian club Tongue of Fire.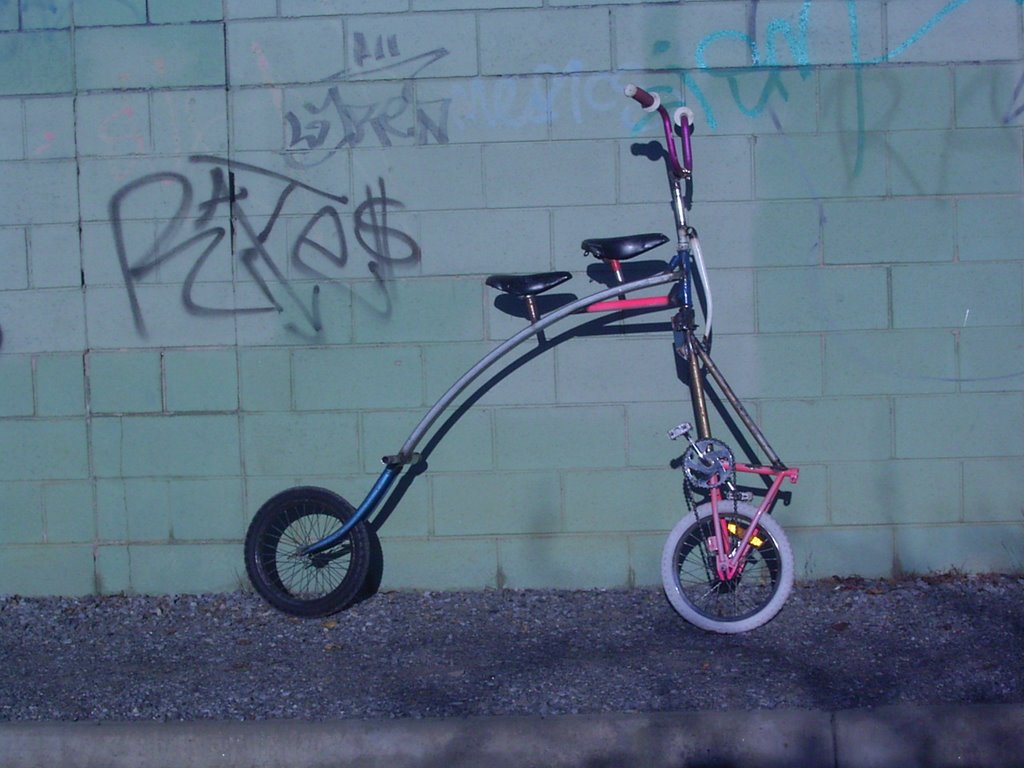 Labels: DIY