Freakbikers Unite's Pennyfakething Build-Off!
In 2014, the Facebook group Freakbikers Unite held a Pennyfakething build-off. Here are the contestants: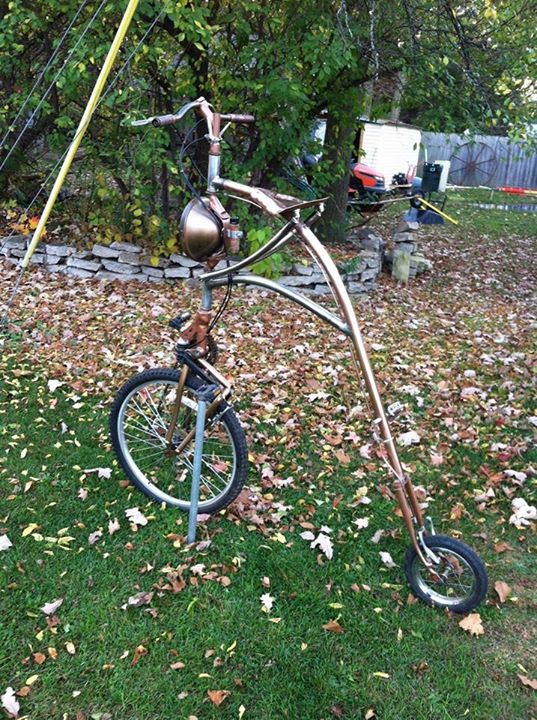 Ed White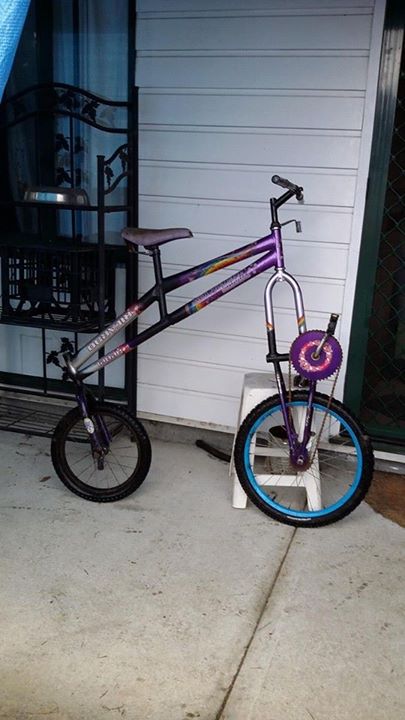 Greg Bamber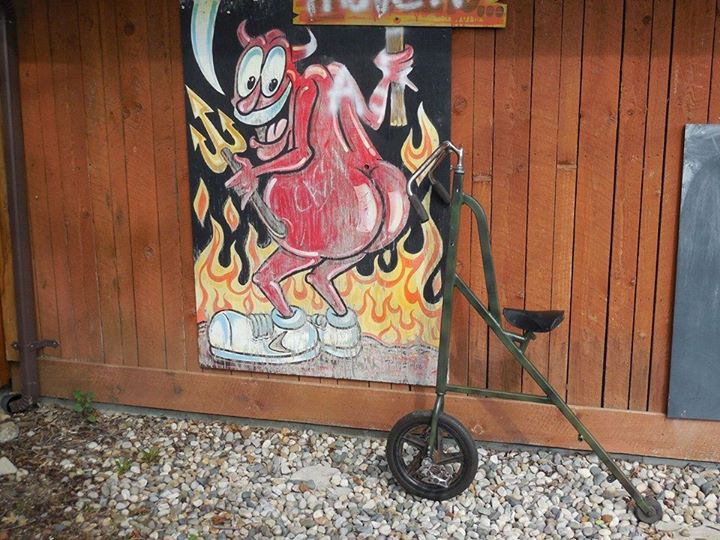 Jim "Chainsaw" Johnson's "Miss Pennyswerth"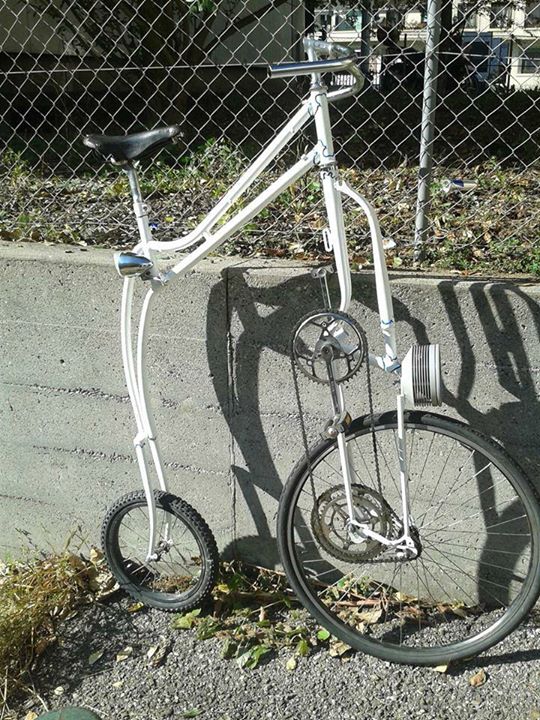 Djer Horus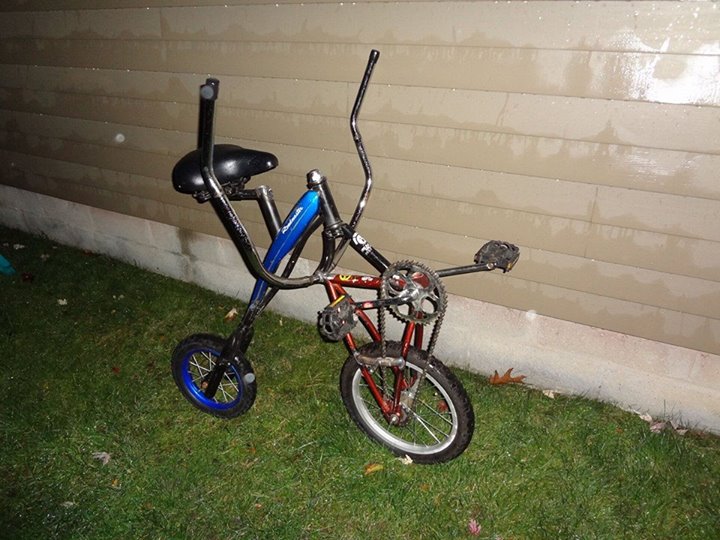 Tommy Adams' "Pennyliner"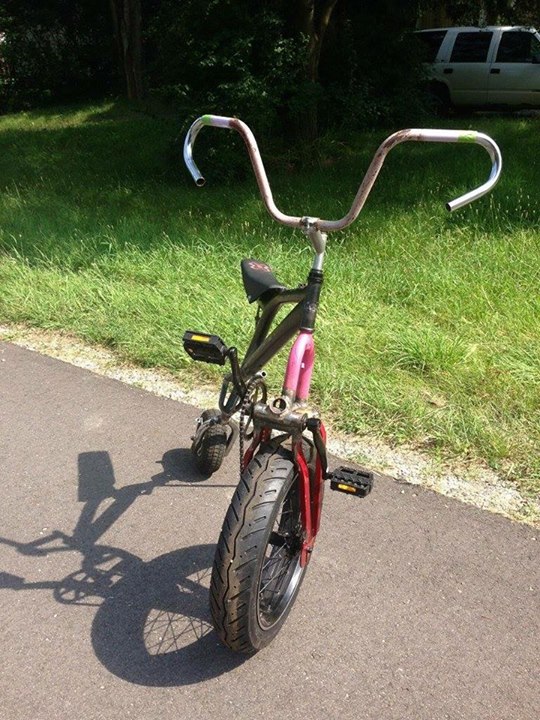 Crobin Bates' "Fatpenny"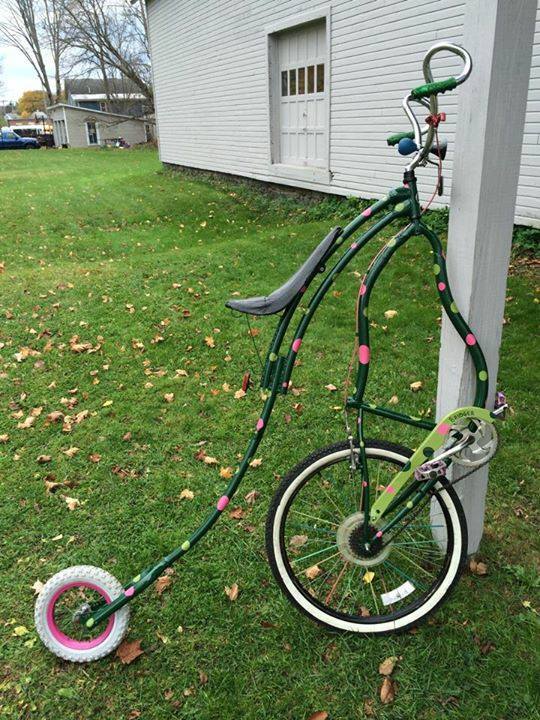 Harry Brider's "Penny Suess"
Mack Carter's "Afreaka Bammbikaa"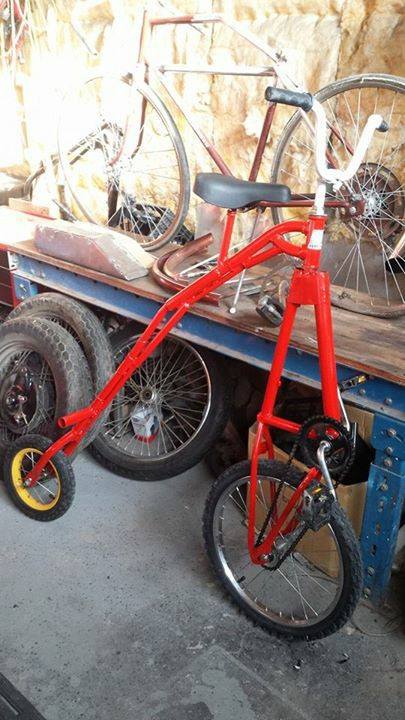 David Sprecher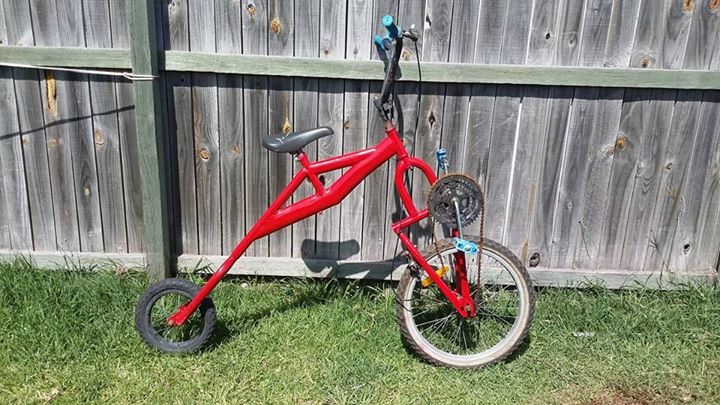 Greg Bamber
Rick Hill's "Quarter Farther"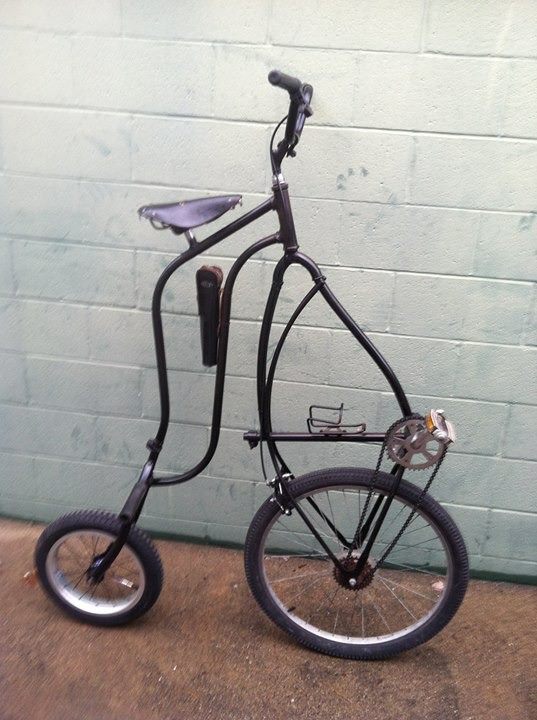 Deven Seymour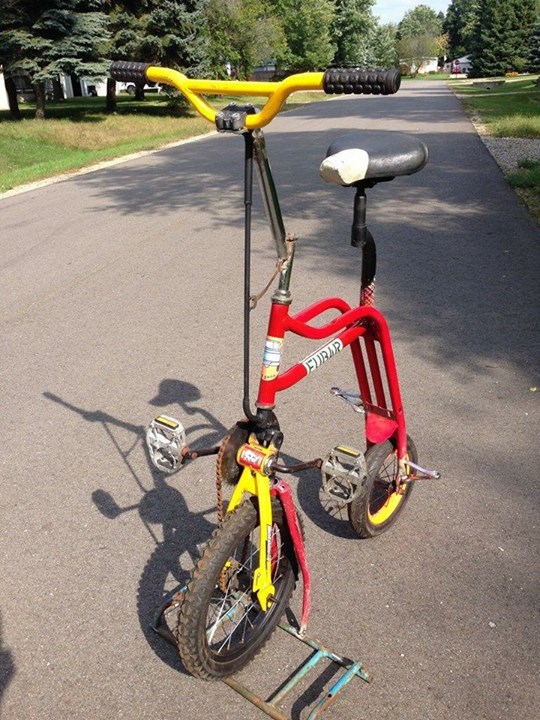 Corbin Bates' "Half Penny"
Rick Hill's "Cherry Bomb"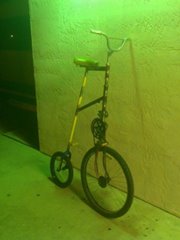 This one is my favorite. If I'd known what I was doing when I made Pickup Styx, I probably would have ended up with something like this. It pares away the excess and gets right to the perfect Rolex unity of form and function. The true spirit of a Pennyfakething, which is to say "An Ordinary bicycle without a big front wheel, made using bicycle parts". It's Mack Carter's "Penny Hardaway"
And the winnah!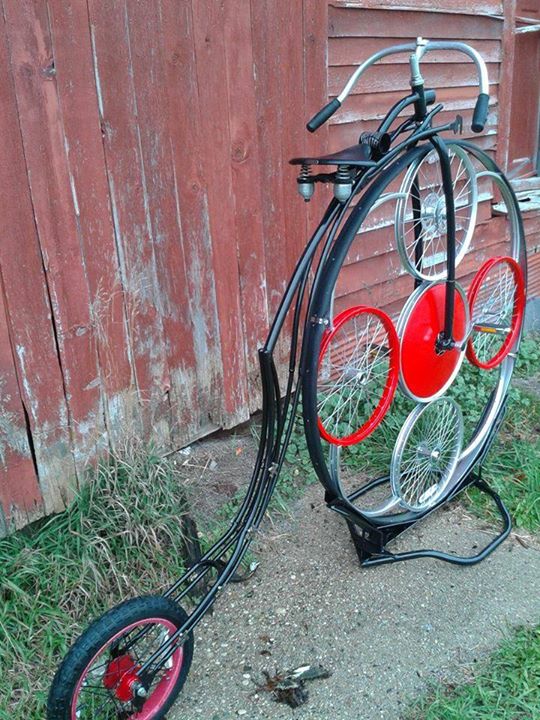 Joel Wiggins' "Zeben Penny"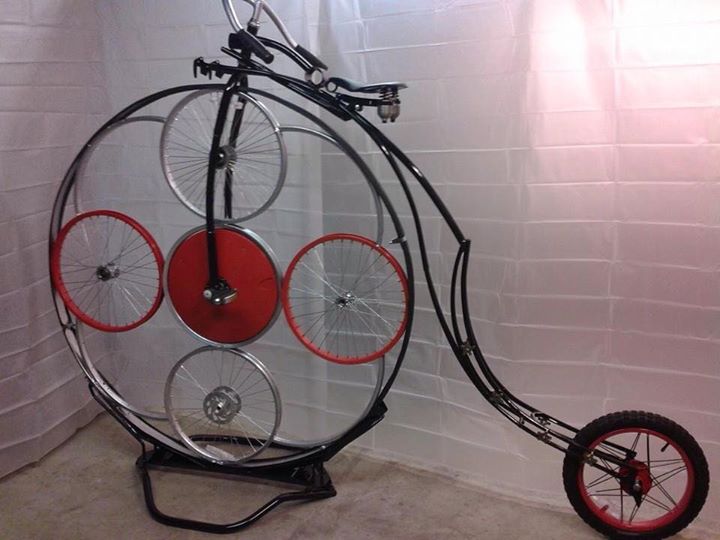 Here are three by Tommy Atoms, who hosted the contest: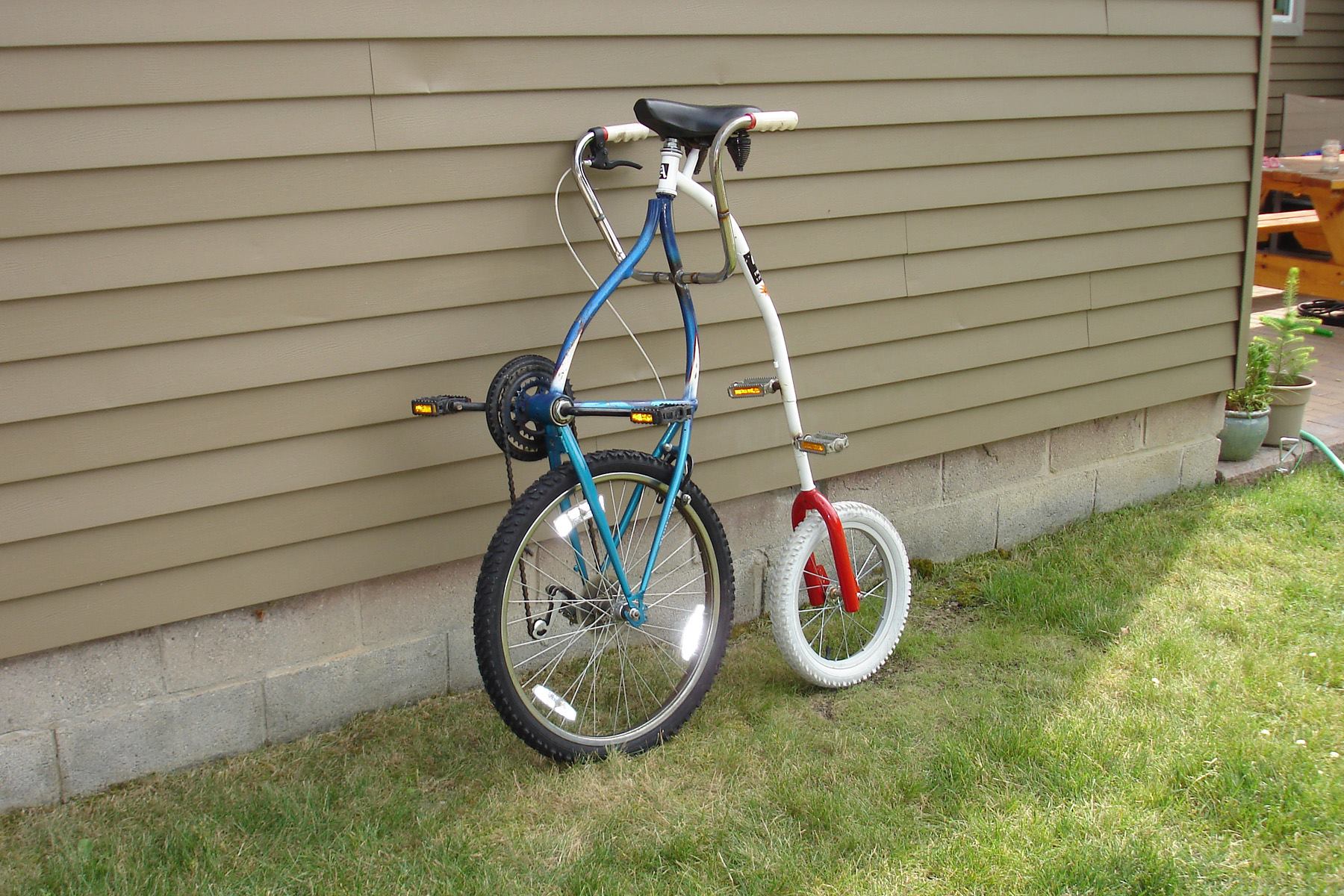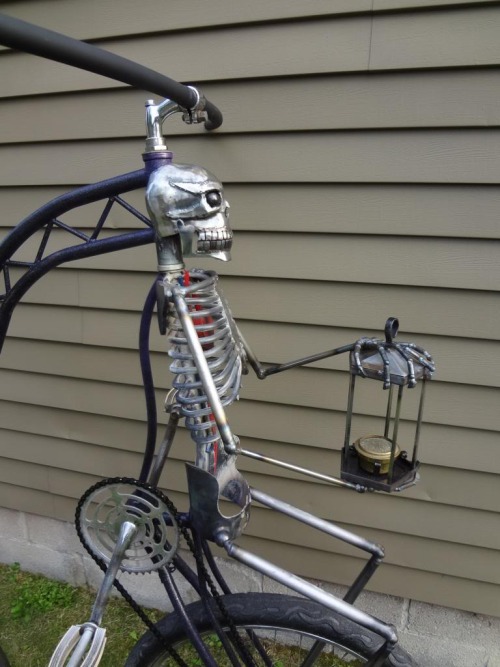 if I've left any out, please email me with pictures!
Sunday, February 26th, 2012
Pennyfakething Explosion!
Ben Pitts has made this lovely pennyfakething: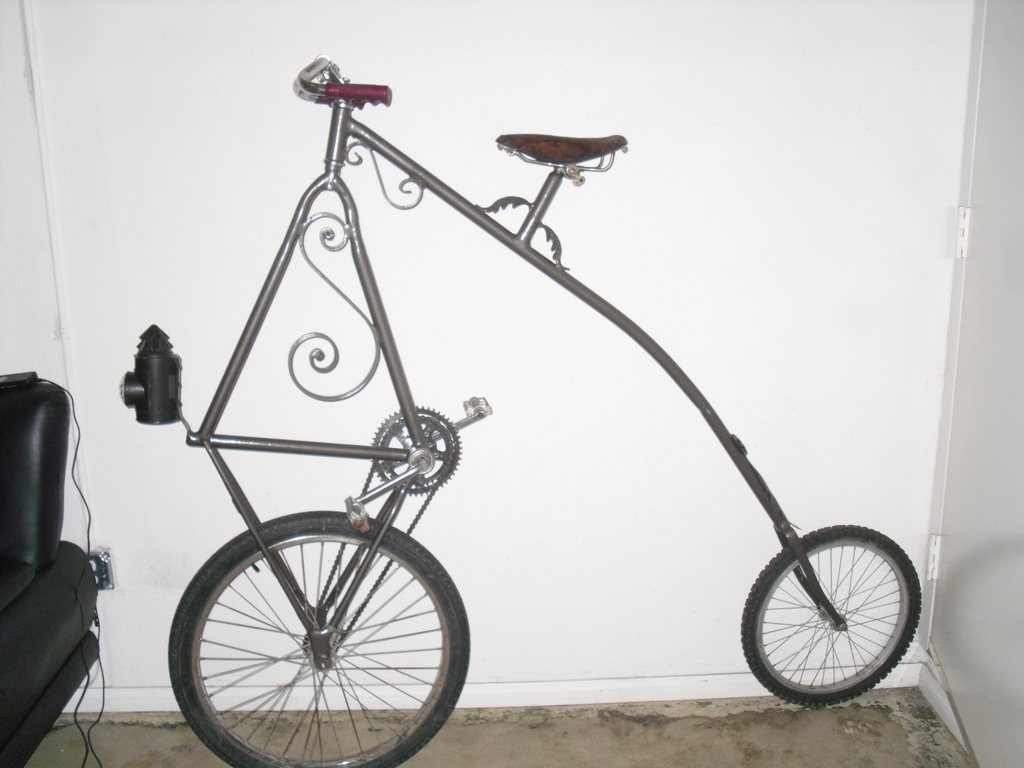 He used the exact same fencing flourishes as I used to make my Emigrant! Bet this thing has the turning radius of a barge.
This one is by Fishmonger. Not sure if he's finished it yet: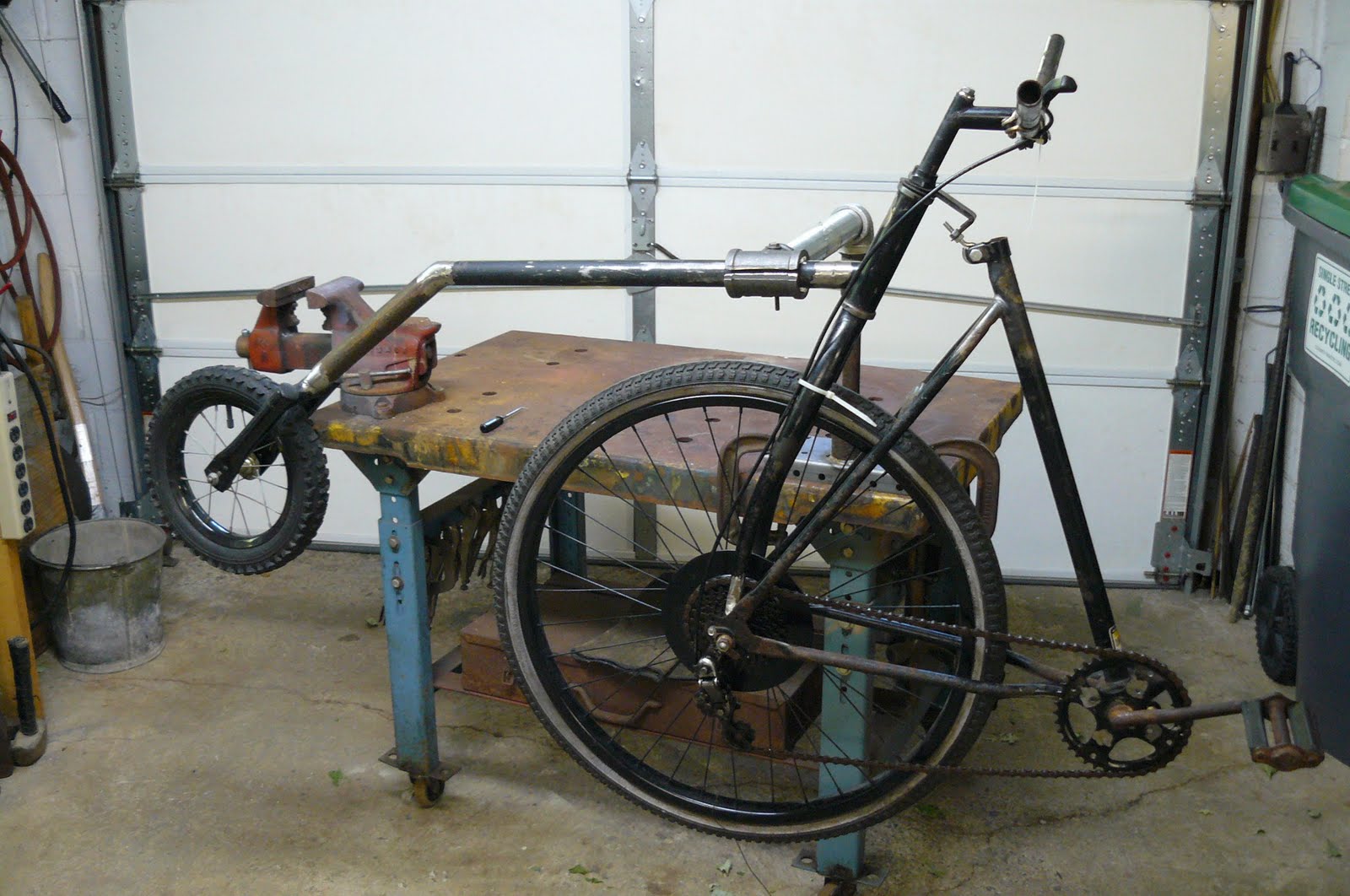 Jeremy from Puerto Rico says this one gets more attention than his choppers: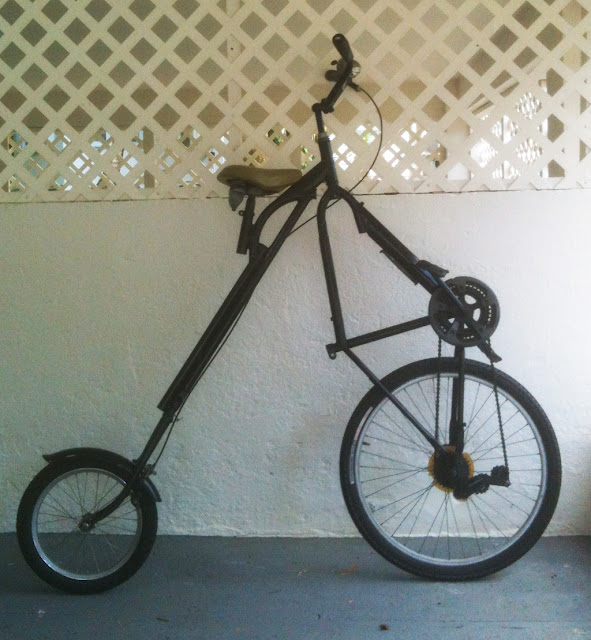 A very clean and sleek Pennyfakething by Rusty Box: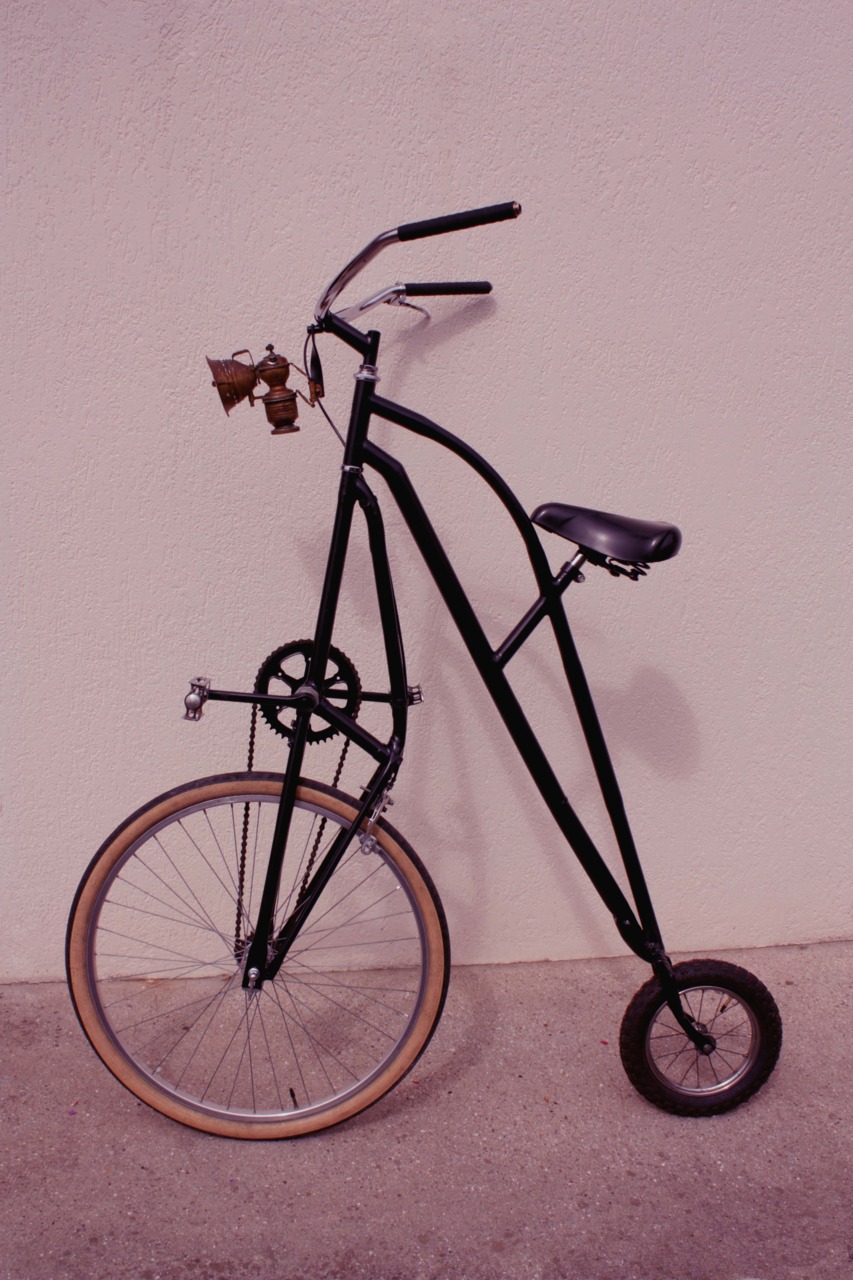 Arn Anderson might just be the first person to chop a bike up and put it together with front-wheel drive: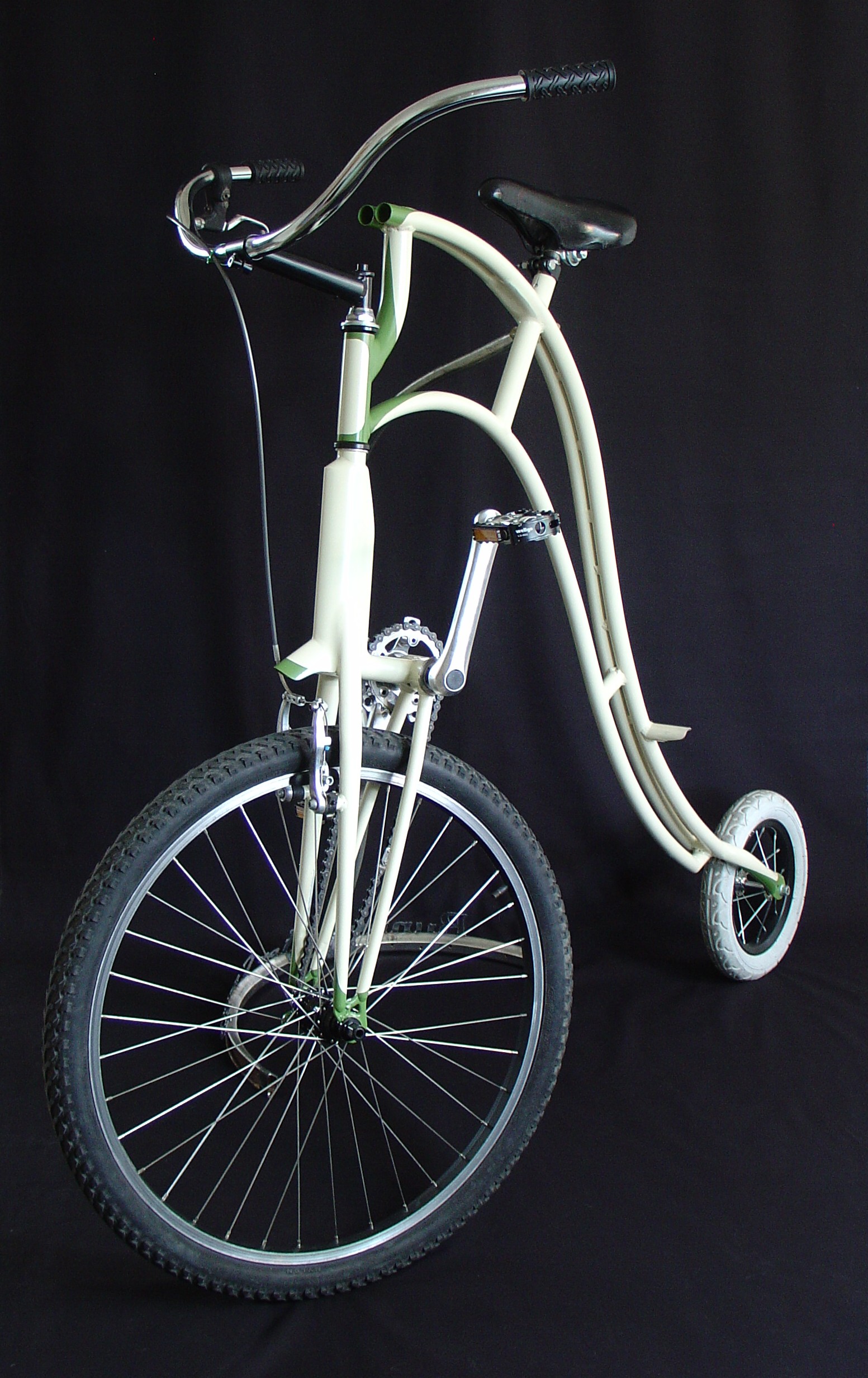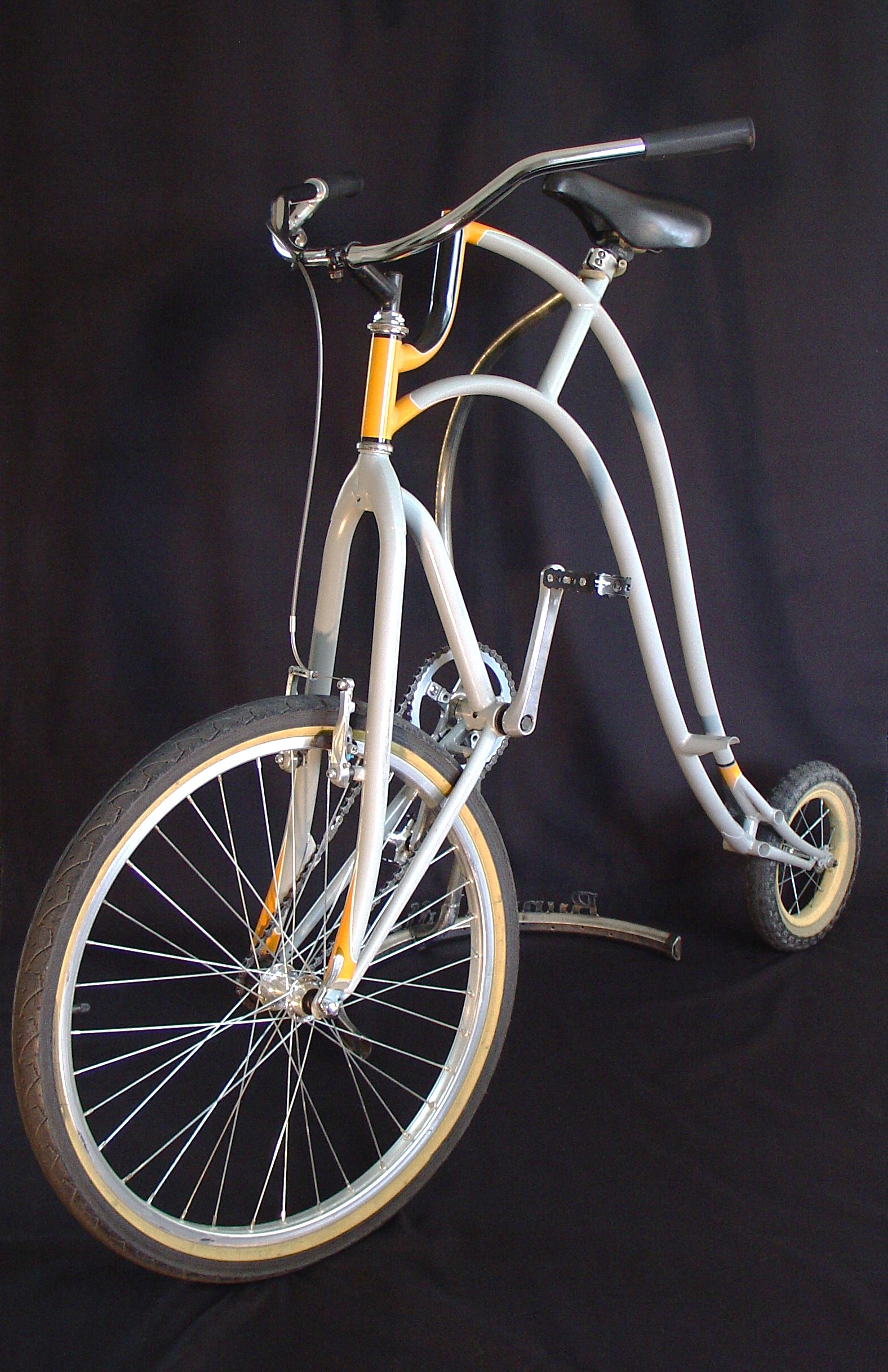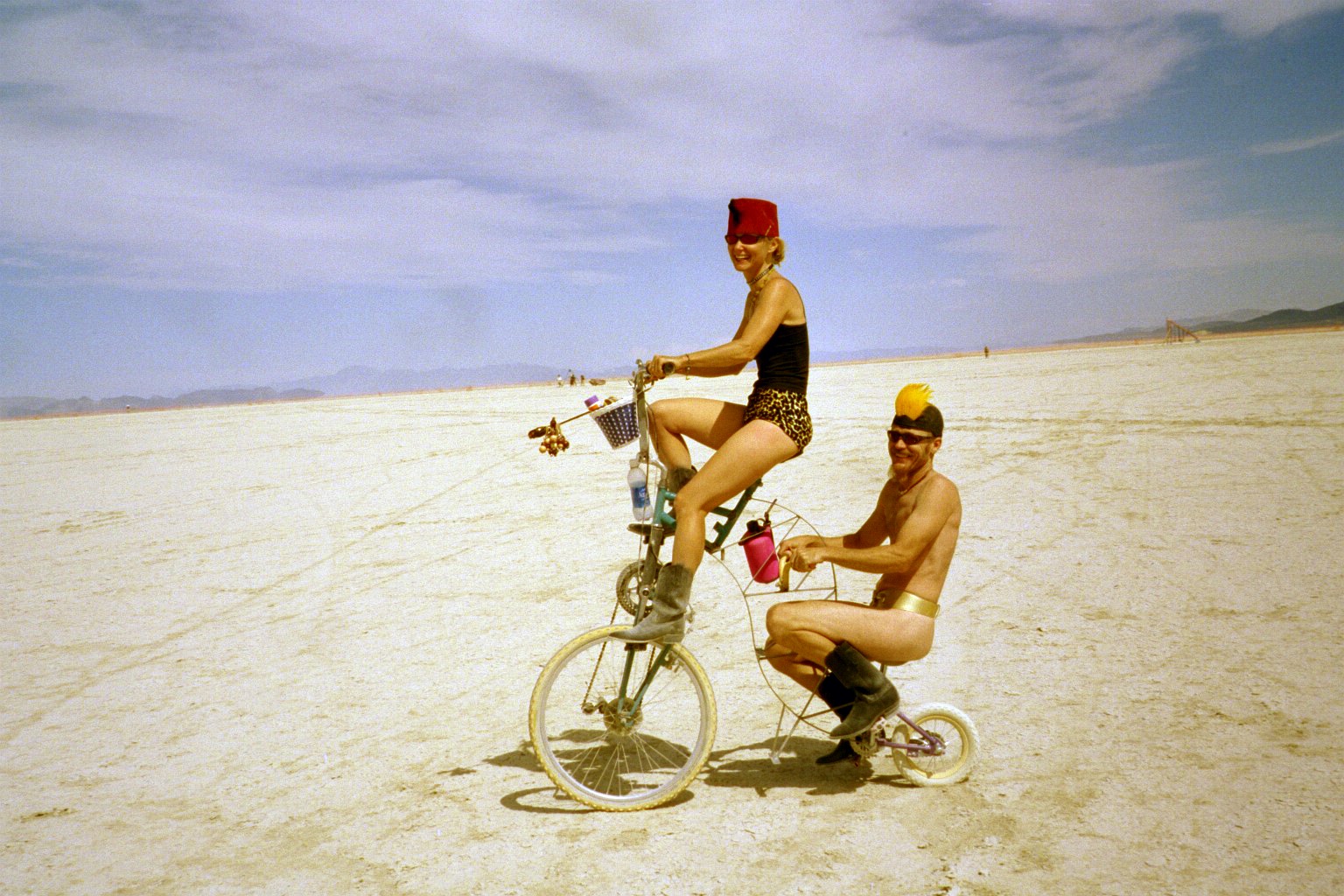 Wednesday, January 26th, 2011
Do it yourself!
Here's four pennyfakethings from the Freak Bike Militia: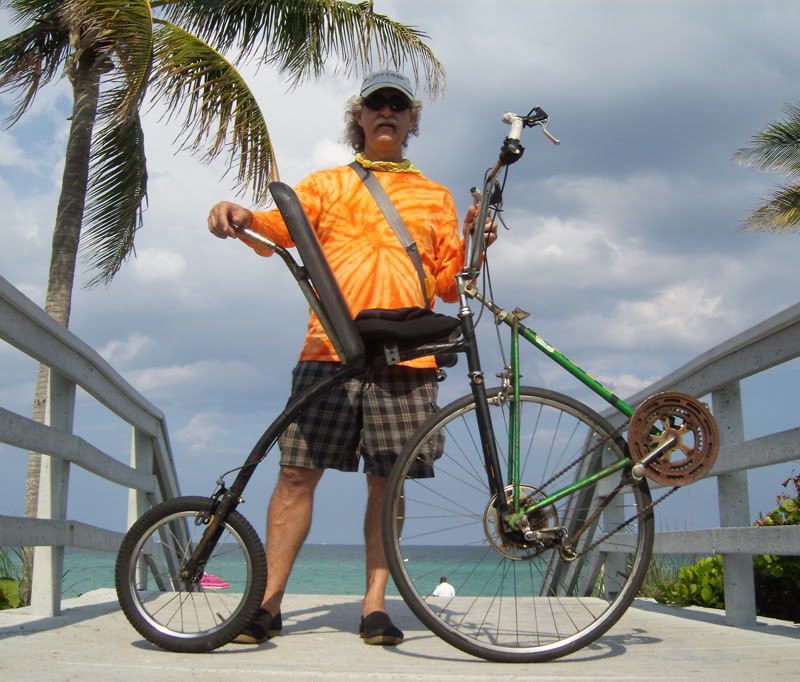 Junkman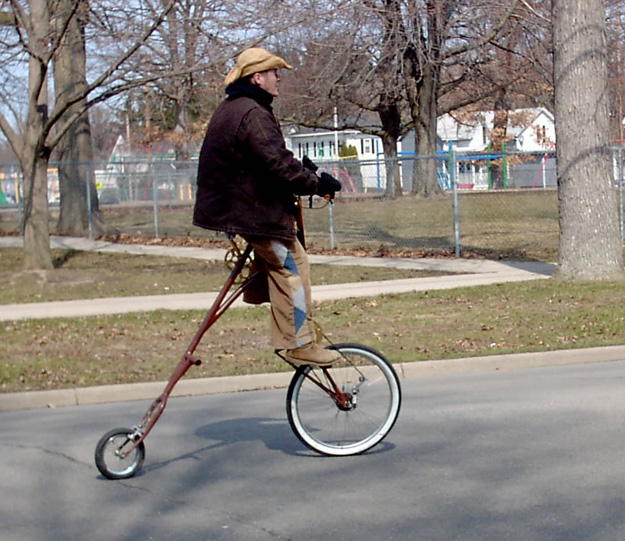 Ed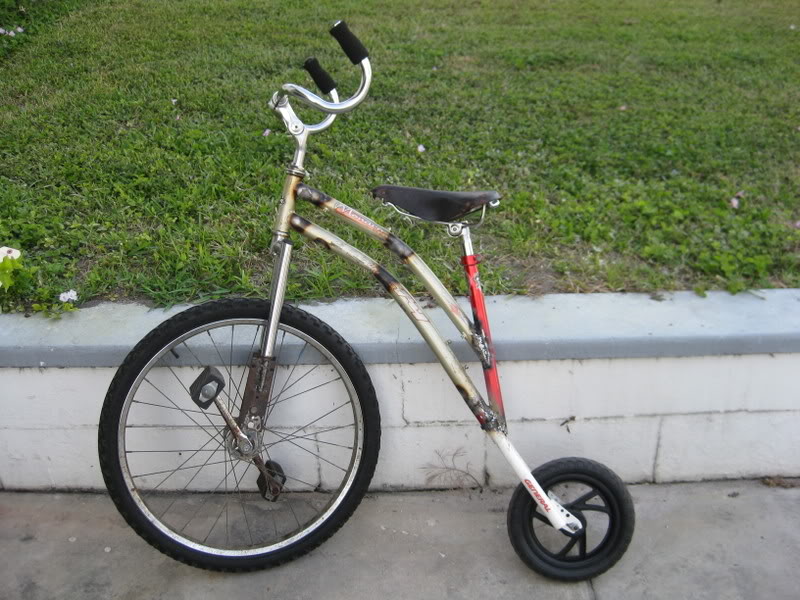 January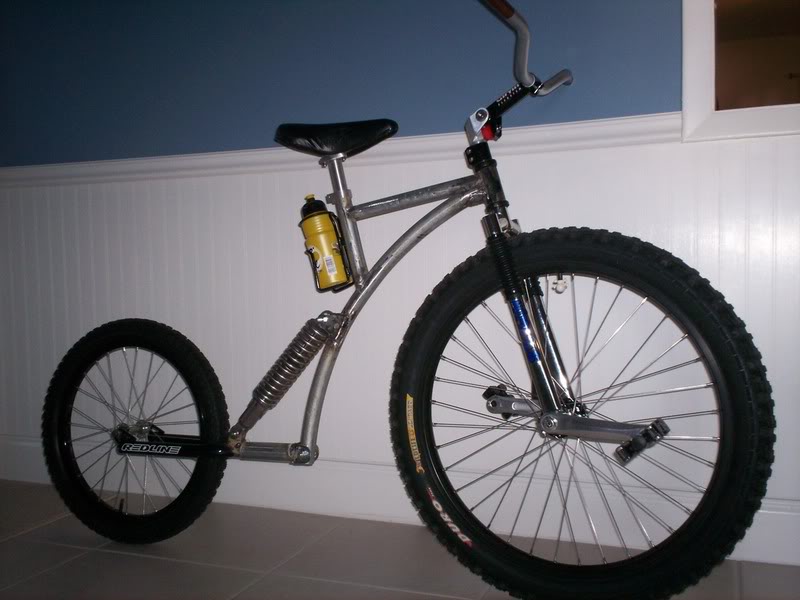 Kenny P
Here's another one from some kids in Brittany: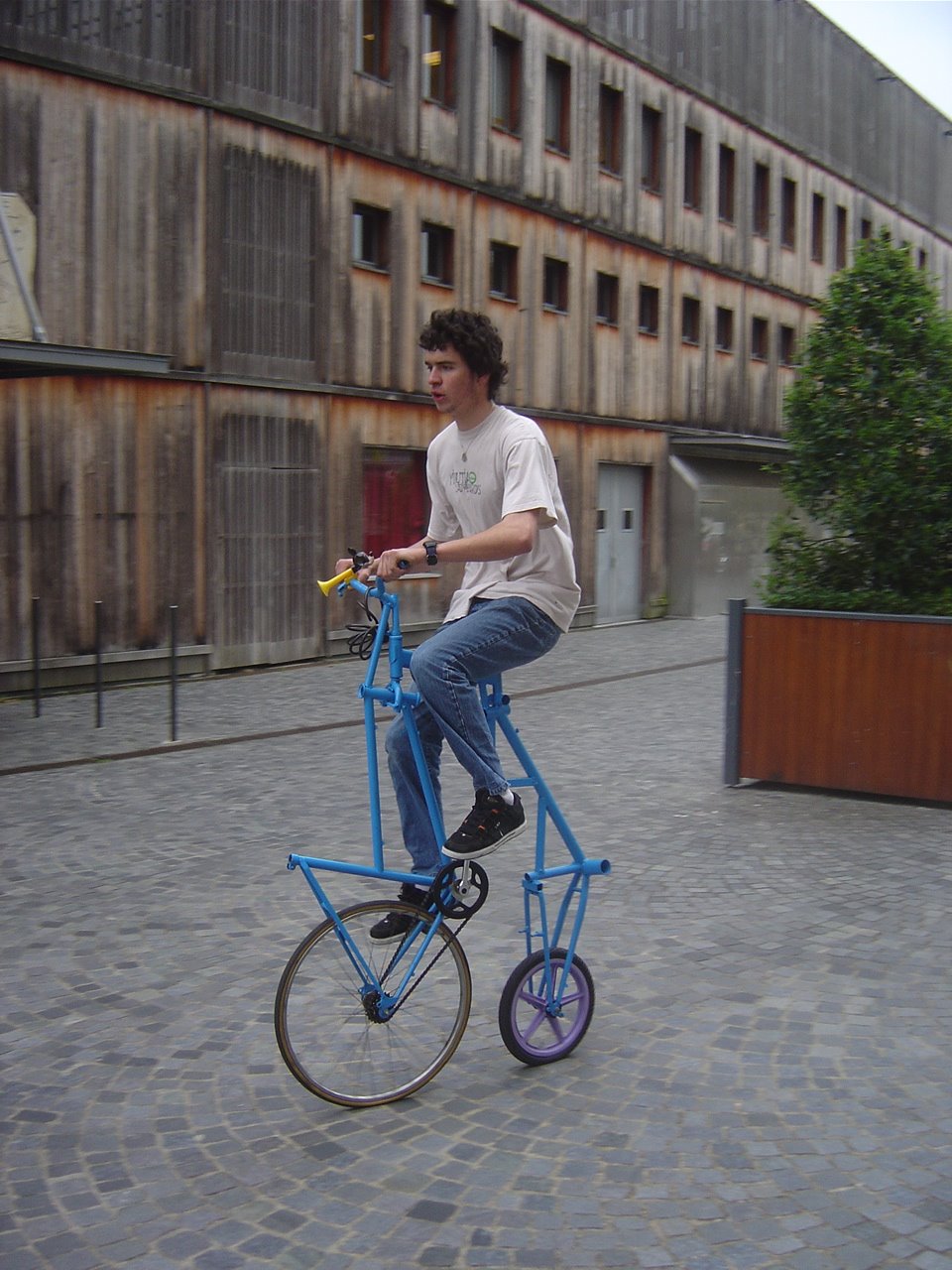 Sunday, February 28, 2010
Bumper Car
This pedal-powered bumper car is essentially a pennyfakething with casters on the back. It's based on
Atomic Zombie
's spincycle.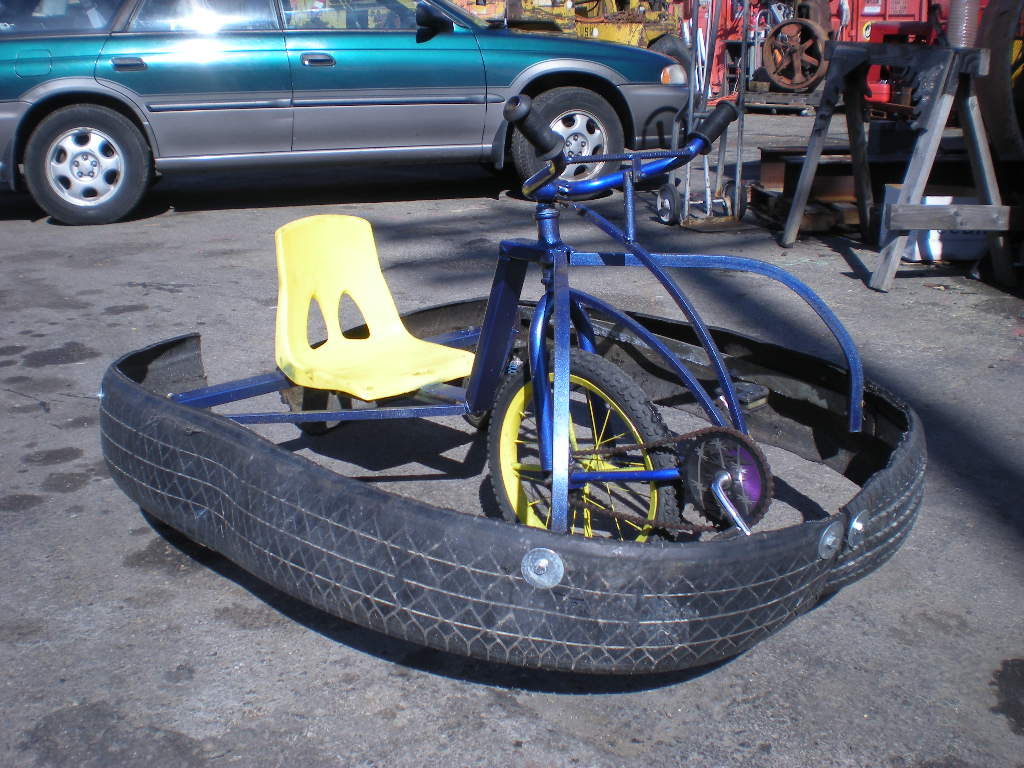 Wednesday, February 11, 2009
The Mini-Winnie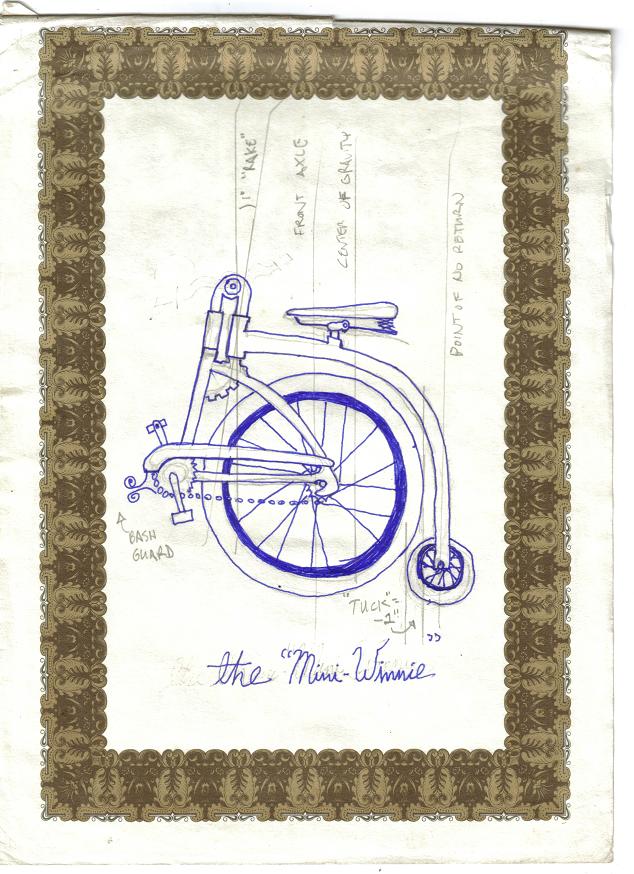 Labels: designs
The Winifred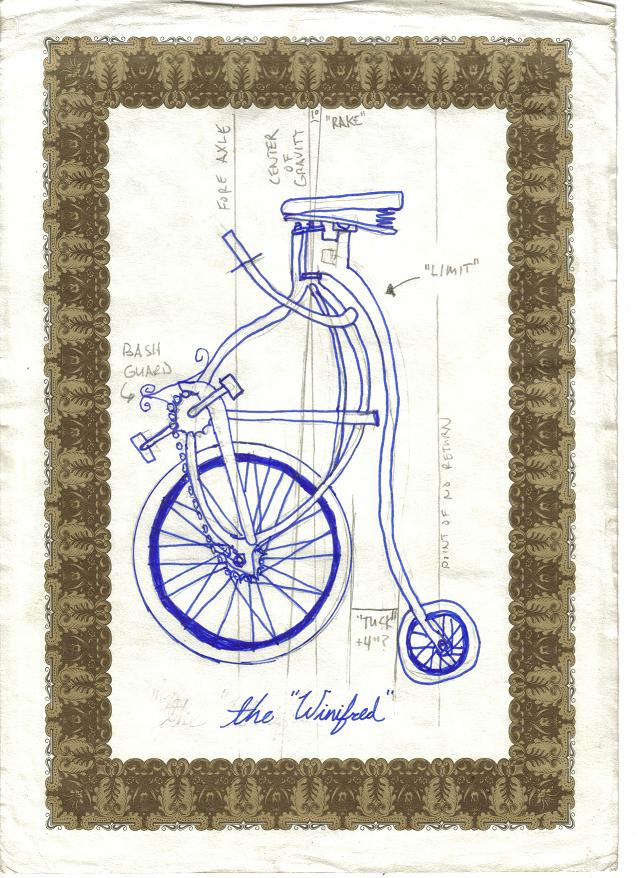 Labels: designs
Wednesday, June 4, 2008
Winifred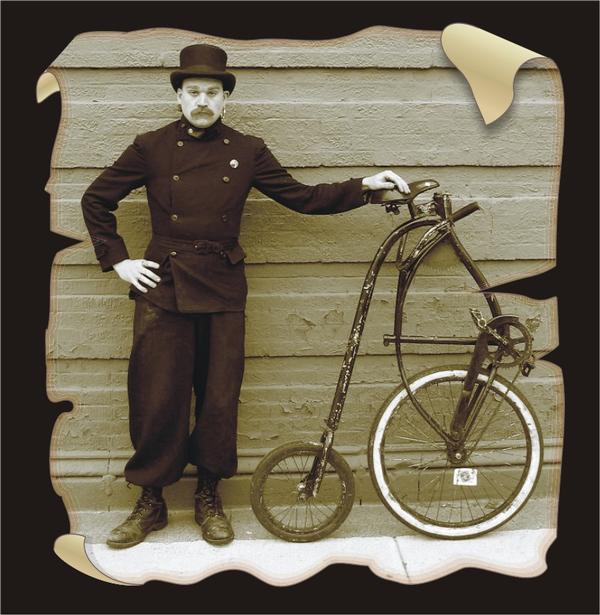 Winifred was based on what I'd learned from the horrid Pickup Styx. The beach cruiser is single-speed and much comfier of a ride. The curved lines and armature look more authentic. And most importantly the handlebars are underneath, making the bike far safer. It turns out you don't need your hands at all! I could sip tea riding this fake Rolex watches, and it's taken me hundreds of miles in Chicago, New York, and Black Rock City.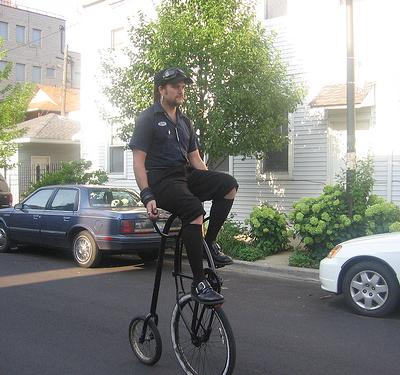 Here's a video of the mount:
Winifred got her name when a hipster said to me, "You win. You win the game of bike."
Labels: pennyfakething
Tuesday, June 3, 2008
Klaas
Klaas of the club
Klunker League Now Ghent Belgium
is a master bicycle mutator. Here's his pennyfakething: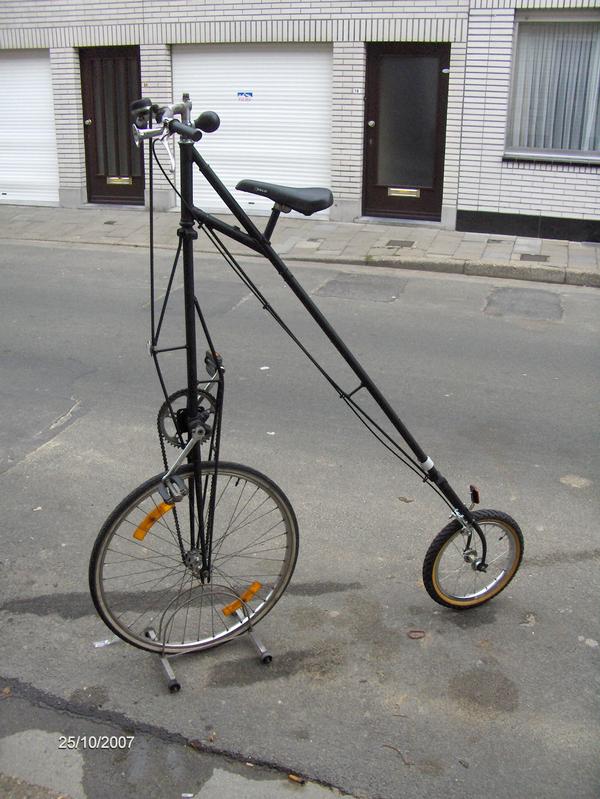 Labels: DIY
Friday, May 30, 2008
Prekarious Et Best
This pennyfakething was made by a Rat named Eric. He gave it away and it surfaced again at Bike Kill one year. It rides as you'd imagine.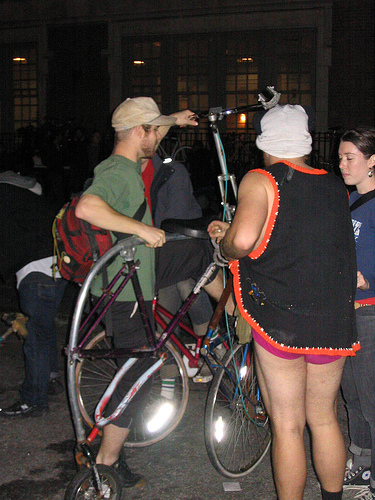 Labels: DIY