Another Great Look at the Rolex Oyster Perpetual 41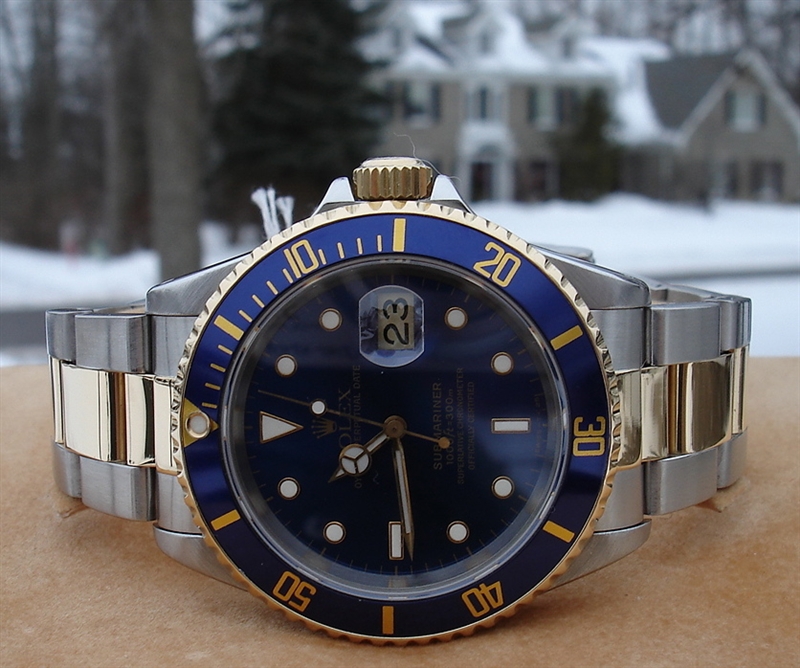 While the brightest Rolex-related headline of the day is the launch of the new 41mm Submariner, that's not the only new watch we're getting from Crown on this warm summer evening. As it turns out, it's not even the only new 41mm watch out there. The Oyster Perpetual, the entry-level Rolex, now comes in a 41mm case size, replacing the 39mm and adding 36mm, 34mm, 31mm, and 28mm options. The 39mm wasn't added all that long ago, becoming something of a cult in its relatively short lifespan.
There were a few changes to the OP 41 at launch, all in stainless steel. But there were two particular pieces that fake Rolex advertised as "hero" pieces. One was a "gloss black" sunburst dial with white and gold hour markers and hands; the other was a silver sunburst dial with yellow and gold hour markers and hands. The latter is a new Rolex dial configuration, and judging by the gallery of images provided by the press, it looks quite handsome. It would be really interesting to see in person how the gold and silver colors complement each other. Other versions have bright dials like the ones on the new OP 36 model, but Rolex didn't provide any images of these versions of the OP 41, so check out the story to get an idea of how vibrant these green, blue and yellow options are.
All the changes come in the same steel case on the same steel oyster bracelet and are driven by the new Caliber 3230, which is the same upgraded movement in the new Submariner. It has a Chronergy escapement and a longer power reserve, making these watches better daily drivers.
While it makes sense for Rolex to add the 41mm option to the OP series, it replacing the 39mm version is definitely a surprise. Maybe it's only popular in watch nerd circles, but 39mm is such a sweet spot size that I've seen plenty of these watches in the wild. Paired with the Submariner's size, Rolex customers definitely gravitate towards larger watches, and they're taking notice.
As for the two main models presented here, I think the two executions look lovely. The 41mm version of the Oyster case has long lines, and those polished sides really accentuate the light proportions. The lightweight dial definitely gets a little extra punch from those gold markings, while the black dial looks fairly similar to what you can find on the OP 39 and OP 36 models. I'd love to get a closer look at both of these watches to see if Rolex replica has completely changed the black finish to give the watch a new look. Overall, if you're looking for a watch with sports watch proportions but more of an all-around look, the OP 41 may be just the thing for you.